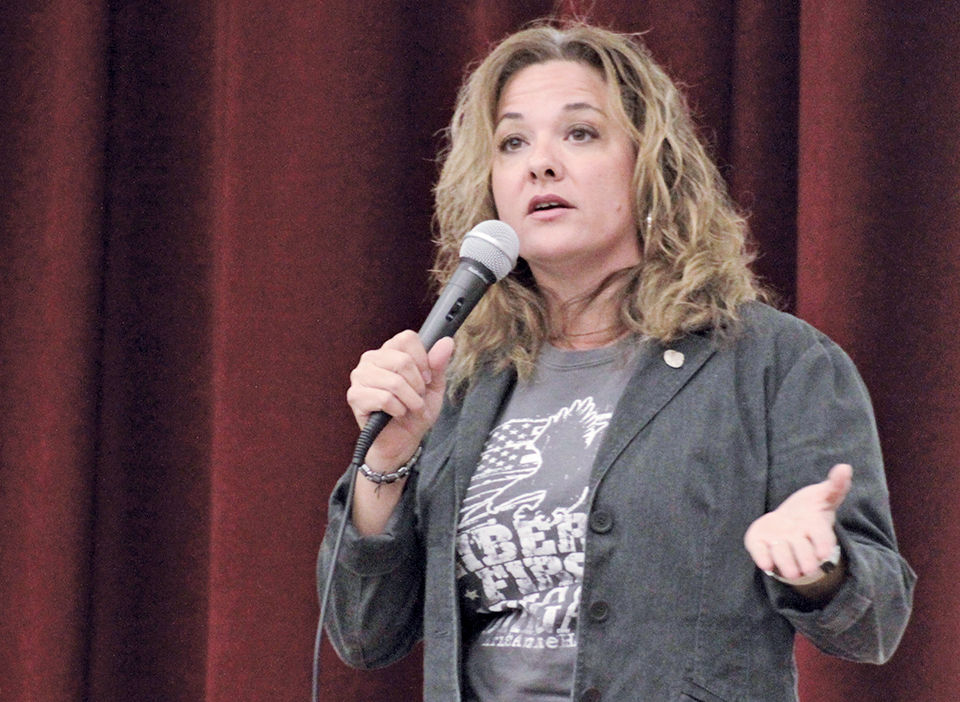 On next Thursday, May 18 — KrisAnne Hall is coming back to town!
She will be speaking at Ike's Restaurant located on 38550 Van Dyke Ave, Sterling Heights, Michigan 48312. The event will officially begin at 7pm EST, and the former prosecutor will be sure to set the room on fire for liberty!
Feel free to come by at 6:00PM for dinner and networking with great patriots. KrisAnne is expected to talk about the current state of affairs in our tumultuous nation. How is Trump living up to his America First mandates? Is he abiding by the Constitution? What should we do about crazed leftist terrorists on the streets? These are questions that she may address, along with much much more! You know you want to go to this can't miss event.
She will be joined by Campaign for Liberty President, Norman Singleton who will be appearing via Skype to talk about key national issues.  Be there or be unaware!
Visit KrisAnne on her official website: 
http://krisannehall.com/
Official Website for the Venue: 
http://www.ikesrestaurant.co
m